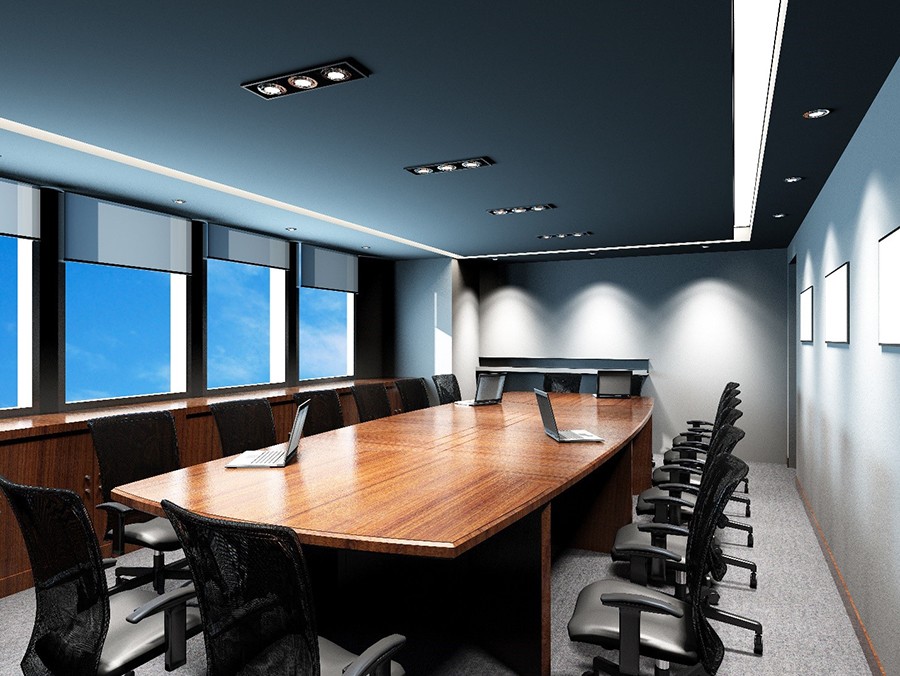 Technology should be your biggest asset when it comes to creating an efficient office environment. Don't let your business be bogged down by an outdated space. Incorporate a Crestron commercial automation solution to maximize your resources while minimizing operational costs. Let the Crestron-certified integrators at Relative Home Systems design a custom-fit system that will impress your clients while streamlining your business.
Revitalize Your Boardroom
Few areas in your office have as many moving parts as your boardroom. How many times have you found yourself fumbling to get a presentation to show on your screen or to successfully connect with clients on a videoconference? A Crestron boardroom automation system puts control of the entire room in your hands on an easy-to-use touch panel, remote or custom keypad. Navigating your boardroom has never been easier with control of your screens, A/V equipment, shades and thermostat in the palm of your hands.
We know good business is all about quick results. With Crestron, custom scenes serve as shortcuts for each activity the boardroom is used for. Click 'Presentation' to close the shades, dim the lights, lower the screen and turn on the projector. What better way to endear yourself to clients than creating a crisp, quick transition into any conference call, video or presentation?
Become Energy Efficient