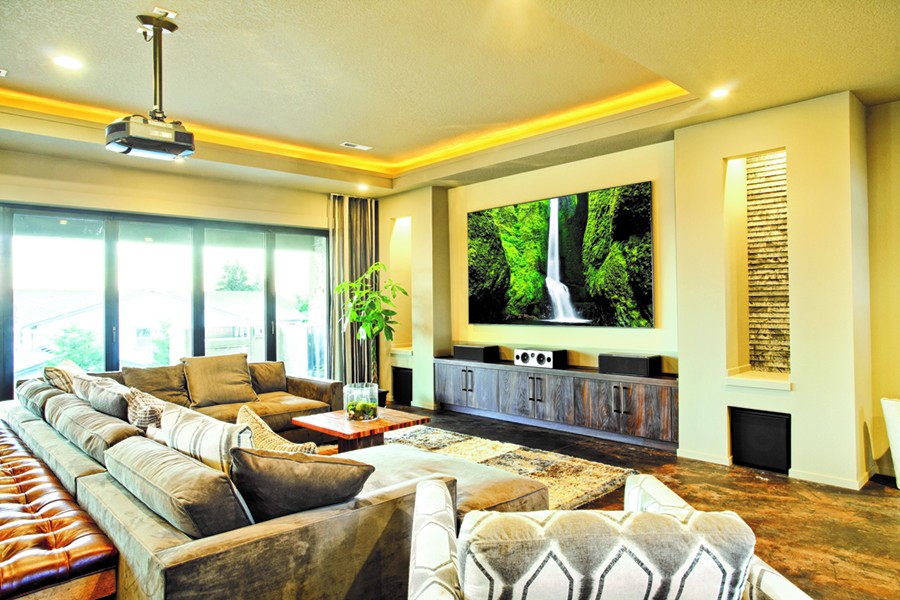 As a Houston and The Woodlands, Texas-area integrator, we take great pride in providing the local community with the highest quality products from top national and global manufacturers. Both Dolby Atmos and Triad fit into that category, so we recommend these brands to customers rather regularly.
But what exactly are the best features of these speakers, and how can Relative Home Systems design the right placement for them in your home? In this blog, we have the answers for you and details on how to create the perfect whole house music system.
Create custom setups with Triad
Triad is an American manufacturer you can trust, with most of their speakers built-to-order in Portland, Oregon. The majority of the speakers can be painted in any color, and their veneer finishes are extremely popular as well.
With Triad, you not only get premium, high-end sound, but also a product that is versatile enough to be used in any space. For example, they have an InRoom Bronze LCR, but also offer InCeiling, OnWall, and InWall versions as well.