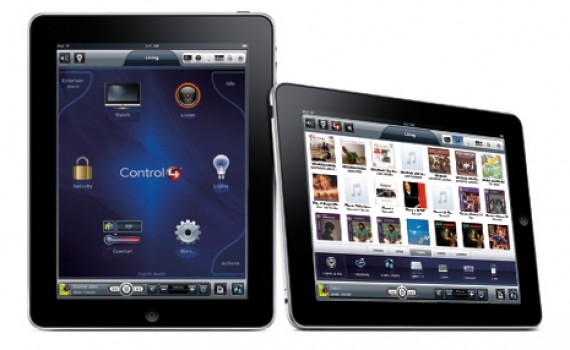 iPads are fully-capable wireless tablets, that not only run control system apps for your home, but can also control your home while you are there or away.
Most top manufacturers of residential control systems are offering iPad specific control apps that are capable of the following:
Lighting-Adjust your lights without leaving your favorite arm chair or your bed. You can adjust individual circuits or bring up global scenes.
Climate Control-Raise up the heat or bump the air down before leaving work and let your A/C go to work while you sit in traffic or run your afternoon errands. Your house will be ready when you return home.
Security-Remotely disarm your security system and then reset for your housekeeper or repair man.