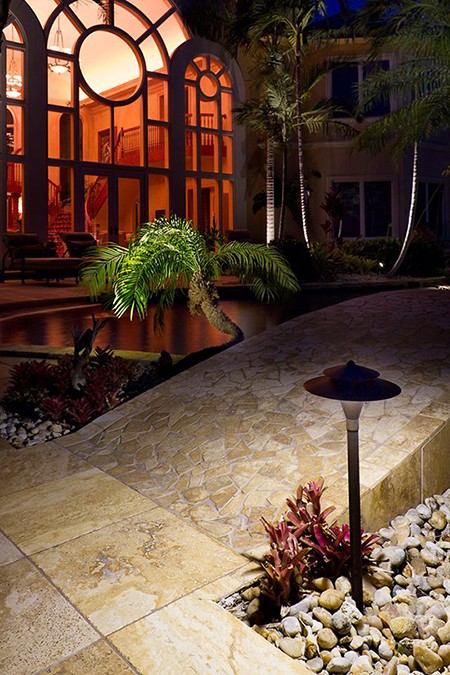 More and more families desire that homes integrate indoor and outdoor living spaces. Homeowners are creating a space where living areas flow seamlessly into outdoor areas like a terrace, pool deck or garden. A beautiful home by itself is not enough; it's also about a functional layout and usable areas including the outdoors. The experts at Relative Home Systems can help you transform your backyard into an entertainment space as well as help you highlight the landscaping throughout your property.
Defying the Elements
Insecticides, acid rain, weed whackers and bugs take a toll on the typical landscape lighting systems. Our new partnership with Coastal Source allows us to bring you "a solution that is defying the elements." Coastal Source landscape lighting products are built with integrity and are engineered by experts with more than 50 years of hands-on industry experience. If you live on the coast, salt spray may be the most damaging weather element of all. But rest assured a lighting system from Coastal Source can stand the test of time no matter where you live or the climate. Plus Coastal Source offers a lifetime warranty on its goods against defects in material and functionality when the complete landscape lighting system is professionally installed and maintained by a certified dealer.
Landscape lighting illuminates the night
Outdoor lighting systems enhance your home's aesthetics and highlight key landscape and architectural features. There are a variety of product options to meet all your lighting needs.