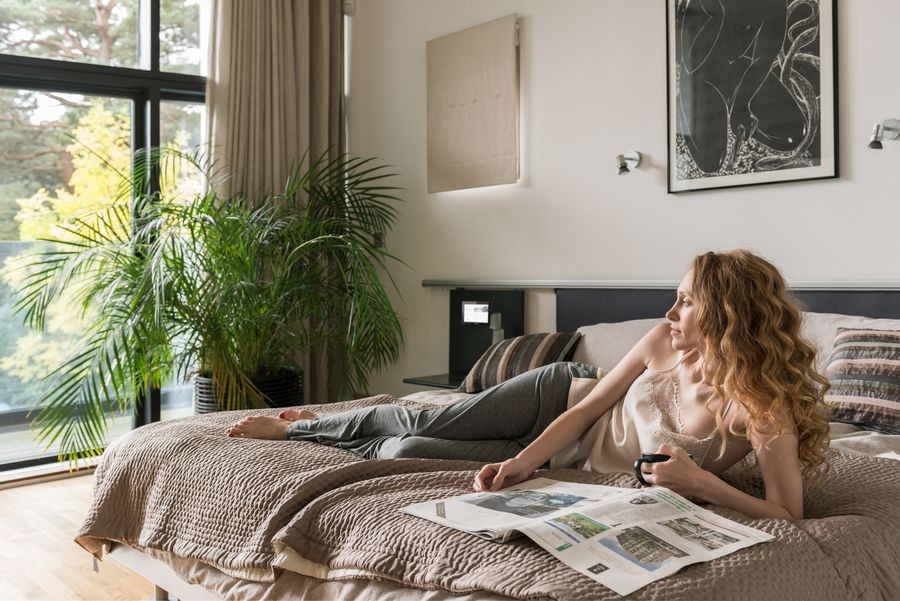 You may have seen a Jetsons or Looney Tunes episode growing up showcasing houses that cleaned themselves and cooked dinner with the press of a button. One button fed the kids breakfast, then voila – they're sent off to school on a conveyer belt out the front door, or something like that. While this style of automatic home may seem outlandish or even downright silly, the idea of an automated home isn't.
Homeowners will still need to clean up their homes themselves, but their lighting, shading, security, and entertainment are only a button tap away with whole-home automation. Keep reading below to learn how total home control and automation through Crestron Home can make your life easier – and make your Austin, TX home work for you!
SEE ALSO: Control Your Indoor and Outdoor Lighting with the Same System
Automate The Everyday Things
Think of how much time you walk around your Austin-area home to open and shut blinds and turn lights on or off throughout the day. It may not seem like much, but the time adds up, especially if you have a larger home. Instead, imagine tapping your finger on a customized wall keypad that complements your décor to send your lights and shading into a beautiful response in mere seconds.
You could also incorporate your whole-home audio system into your Crestron Home control system. Designate areas of your home into music zones, so the kids can listen to their Top 40 playlists upstairs while you and your partner relax outdoors listening to low-key tunes – all using the same system! And for your next party, set every zone to the same fun streaming Spotify station, dim the lights to a warm glow, and lower the shades for privacy from nosy neighbors. One home automation system can control your whole home, making your Central Texas lifestyle easier than ever.