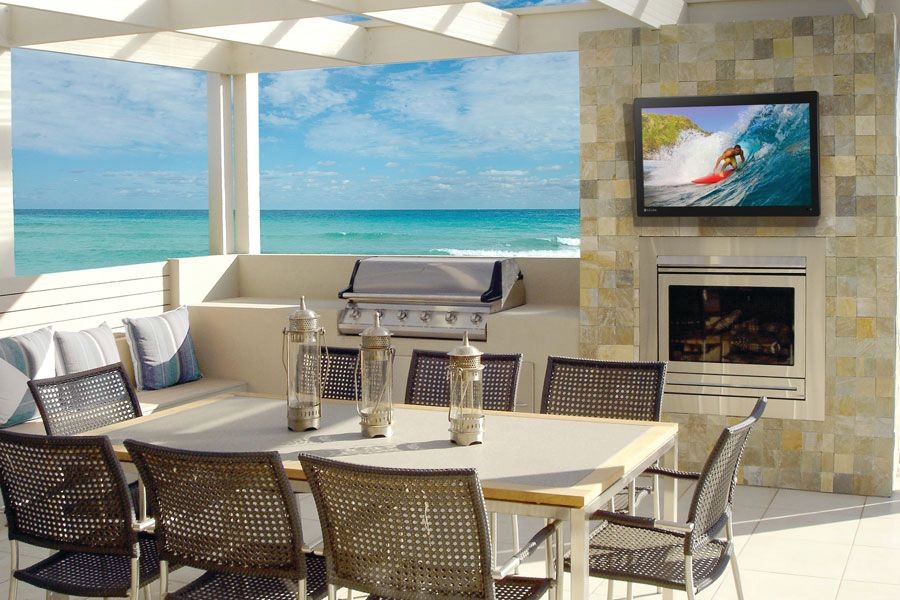 Whether you are grilling on the weekend or having company over to watch the big game, you'll want to make sure that your outdoor entertainment space is ready to go with a great outdoor TV.
But, not all TVs are a good fit for the outdoors. You don't want to find yourself having to replace a damaged TV. It's critical to consult professionals when making a decision on which outdoor TV is right for you so that they can ensure your TV is going to integrate perfectly with the rest of your outdoor entertainment system.
We love working with Coastal Source because they have so many excellent outdoor sound solutions. We'll help you integrate your outdoor sound system with your outdoor TV so that your backyard looks and sounds exactly like you imagined.
You need a superior product. Our team of experts at Relative Home Systems can help you build the right outdoor entertainment space for your Austin, TX home that includes the perfect outdoor TV.